Recipe:
Belgian Waffles
Modifications: I used whole wheat flour, soy milk, and added strawberries and blueberries to the batter.
Verdict: A-May-Zing!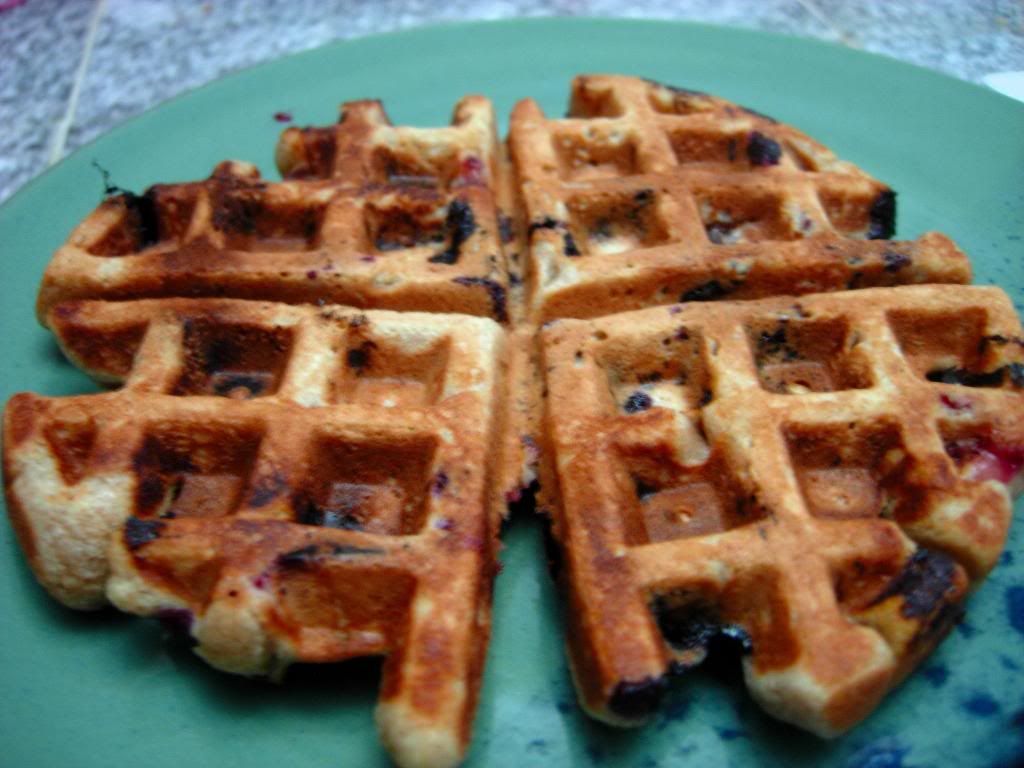 This was my first time making waffles completely from scratch. I think my favorite part was beating the egg whites. I have never done that before. These waffles were so delicious!