I have seen a number of pins floating around Pinterest about freezing fresh herbs. My husband and I often buy basil, use a little in a dish, and put the rest in the fridge. By the time we think of using it again, the basil has started turning brown and is no longer useful. We used to make pesto and freeze it in ice cube trays, but we are trying to cut down on fat in our diet, and pesto is full of oil and fatty nuts. So the idea of freezing basil without oil was very appealing, although I was unsure that it would actually work.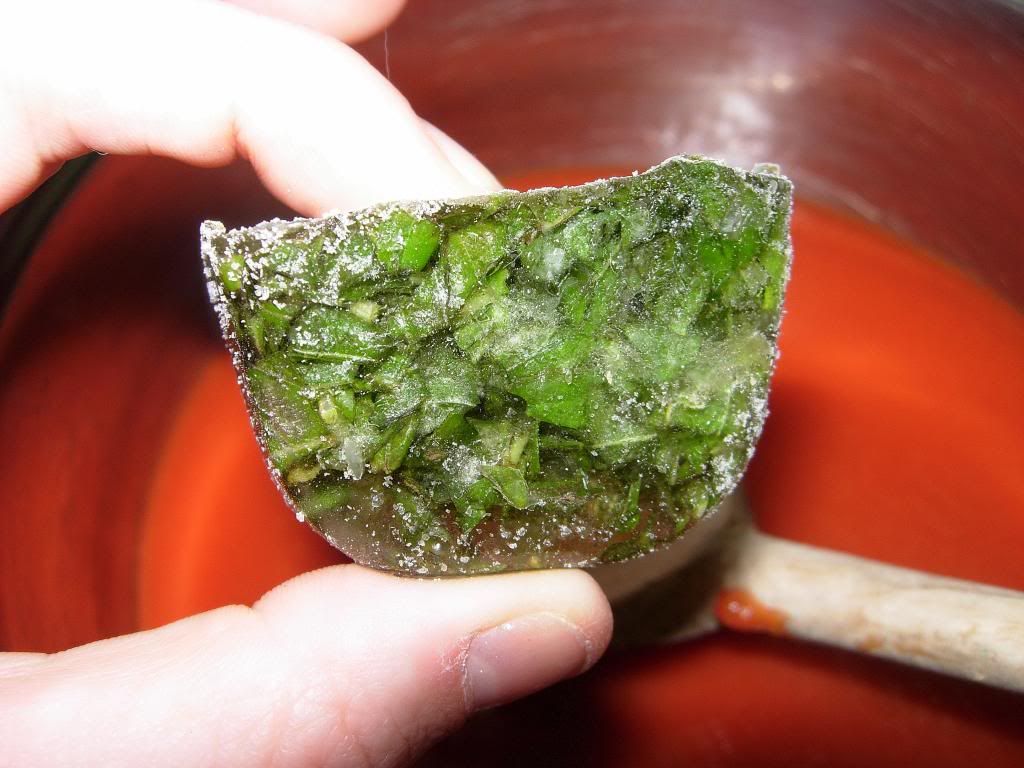 Well, now I know for sure. This works like a charm. Here are the
directions
that I followed. It's really a very easy process.
1. Chop basil
2. Put basil in ice cube tray, spreading it evenly between the cubes
3. Fill ice cube tray with water
4. Put in freezer
5. Once frozen, the basil cubes can be removed from the tray and stored in a freezer bag.
We used a cube in some tomato sauce for a spaghetti dinner. It was amazing! Thank you Pinterest :)